CALIFORNIA EMPLOYER ATTORNEY
Workers Comp Defense Attorneys
15 Minutes Could Save Your Business Thousands Of Dollars
You Need An Aggressive Defense Team
The State of California sides with the employee the majority of the time.
Trying to fight your employee and the State of California on your own is dangerous, expensive and could cost you everything you have built.
Our experienced team of legal experts are ready and willing to FIGHT on your behalf. You shouldn't be punished for trying to run a business.
You should be protected.
You Need A True Ally To Help
Your employee problem becomes ours when we take on your case.
And we are very good at solving problems.
Big firms will treat your case like a number. A business your size is not even a blip on their radar, but with us, you get 100% devoted attention from successful and diligent Employer Attorneys.
Money alone just can't buy peace of mind.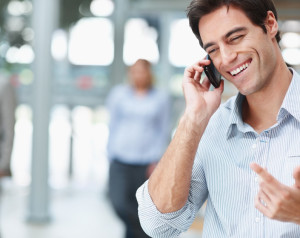 We Protect Business Owners Like You Every Single Day
These guys are excellent Attorneys that have won three out of three cases for my Company. They have a strong expertise in labor and employment law and I would strongly recommend John and his group for any business owner with employee problems. We have been through complicated battles together and have won every time.

Bob Bekian

Pro HD Rentals, Los Angeles CA
Strong, assertive and decisive action is how I would describe the defense my Attorneys provided me! We had a very difficult case but they took an outside the box solution to make sure we came out on top. If you want someone who is going to truly fight for you go with them.

Roxy

Catering, North Hollywood
We had a frivolous suit filed and our employer attorneys fought for us every step of the way! They were very personable and really went the extra mile to make sure that we were aware of what was going on with our case and what our options were. But best of all we won the settlement and they saved us thousands!

Kevin

Wine Bar, Glendale
I had a difficult time finding an attorney who actually defended the employer. Boy was I glad I found them! They did so well on my case that at the end the opposing counsels clients asked if they could hire them for their next case!

Joel

Computer Store, Granada Hills
Give Us 15 Minutes And We'll Give You A Solution To Your Employee Problem
WE'RE DIFFERENT
Most attorneys don't understand who you are and what you go through to operate your business.
We only represent employers because we are entrepreneurs ourselves. 
You see, most attorneys would rather side with the employee.
It's easier money and usually more profitable for them.
The California laws make it incredibly difficult for employers to walk away from cases like yours without incurring potentially business-ending losses.
For this reason, you are going to have a hard time finding an entire law firm dedicated to representing business owners just like you. Most find the work to "challenging".
But not us.
We live it.
And we want to represent you. 
Small business owners are not given a FAIR chance in this fight. Not only does this hurt you, we believe it hurts the overall California economy.
We are on a mission to make California a great place to do business again.
That is why we want to work for you.
That is why we want to fight for you.
That is why we want you to win.
CONTACT US TODAY FOR A FREE, NO-OBLIGATION STRATEGY SESSION
At The Very Least...Let Us Put Your Mind At Ease.
WE ARE READY TO FIGHT. ARE YOU?
© CaliforniaEmployerAttorney.com™ 2013 – Defending California Employers