CALIFORNIA LITIGATION ATTORNEY
Is Your Business Involved in a Litigation Suit?
Contact us now so we can help protect your years of hard work and investment.
Below are just some of the litigation items that we can assist you with.
Unpaid Overtime Claims
Wage and Hour Claims
Wrongful Termination Claims
Severance Agreements
Retaliation Claims
Labor Commissioner Complaints
Labor Commissioner Hearings
Sexual Harassment Claims
Discrimination Claims
Protecting Trade Secrets
Industrial Welfare Commission Wage Order
Executive Exemption
Administrative Exemption
Unpaid Meal Break Claims
132A Claims
Labor Code Compliance
Notice of Claim and Conference
Much, much more
START PROTECTING YOUR BUSINESS TODAY!
e: admin@californiaemployerattorney
p: 323-508-2680
---
Testimonials
"John Fagerholm is an excellent Attorney and has won three out of three cases for my Company . He is very well versed in all aspects of business and entertainment law, and has a strong expertise in labor and employment law. I would strongly recommend John and his team for anyone needing a winning legal team. Ben went the extra mile and found evidence for our cases that was not provided by me and then took that evidence and converted it into an argument stategy that won our cases. Feel free to contact me at anytime if I can be of assistance with any questions regarding John or M.E.T.A.L. law group. We have been through complicated battles together and have won every time. "
– Bob Bekian, President & CEO of Loyal Studios and Pro HD Rentals
"We had a frivolous suit filed and Metal attorneys fought for us every step of the way! They were very personable and really went the extra mile to make sure that we were aware of what was going on with our case and what our options were. But best of all we won the settlement and they saved us thousands!"
– Kevin, Restaurant Owner
"Strong, assertive and decisive action is how I would describe the defense METAL Attorneys provided me! We had a very difficult case but they took an outside the box solution to make sure we came out on top. If you want success go with METAL !"
– Roxy, Catering Company Owner
"I had a difficult time finding an attorney who actually defended the employer. Boy was I glad I found METAL! They did so well on my case that at the end the opposing counsels clients asked if they could hire them for their next case!"
– Joe, Real Estate Development Company Owner
---
Hello,
My name is John. I have devoted my career to helping California Employers and Business Owners. In short, It's what I do. We have a wealth of experience and a long track record of success here at METAL Law Group and I'm very confident we can assist you in whatever issues you are having. Please do not hesitate to contact us and I look forward to working with you.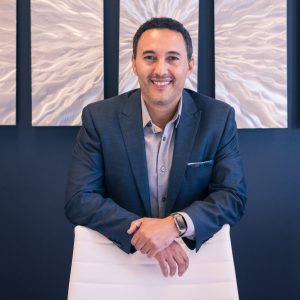 John Fagerholm esq